The Mission of Elettrondata North America
The mission of Elettrondata North America is to provide industrial automation solutions to producers of ready-mix concrete, precast concrete products and asphalt; including batch mix accuracy, concrete quality assurance and control,
mixer truck tracking and on-board interactive slump monitoring.
Our goal is to perform at the outmost level based on our 40+ years of experience in the industrial automation environment to provide clients with industry-leading solutions to assist in producing superior ready-mix concrete, precast products and asphalt.
Our wish is to provide the North American ready-mix concrete, precast and asphalt producers the best possible products by working with our customers in a partnership model to achieve the highest level of performance possible without any compromise. We believe that our unmatched level of hard work and dedication in providing and maintaining automation systems to our clients will always reach the ultimate objective of delivering nothing less than superior products for the end users.
Our focus is to provide superior automation solutions.
Our job is to assist clients in providing superior products to their end users.
Vision
Developing and engineering a method and process adaptable to continual technological innovations, limiting the obsolescence.
Propose solutions born to grow and develop over time faithfully following the changes necessary for each production activity that intends to remain competitive and innovative.
Investing in the continuous training of human resources to offer the best solutions by diluting the heavy investments necessary for the development of the application, not only on the single application, but on a large number of implementations.
To seek a strong partnership with our client integrating ideas, people and technologies to achieve results that are always better and closer to their needs.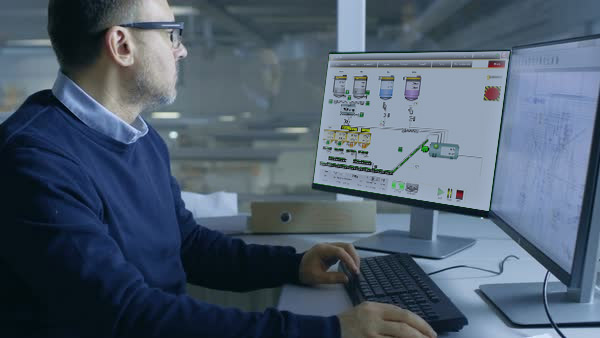 Certified Quality
UL certified panel shop, moistures probes and weight instruments.