Let's take stock of the 2016 edition of the Bauma of Monaco
We begin with heartfelt thanks to all those who have intervened and who have come to know us at our stand. Here is some data on the 2016 edition.
Record numbers for the 31st edition of bauma, which began in Monaco on April 11th to close on the 17th, with about 580,000 visitors from 200 countries. The turnout of the public has grown by more than 9% compared to the previous edition and the countries that showed the greatest interest after Germany were Austria, Switzerland, Italy, France, Holland, UK, Sweden, Russia , Poland and the Czech Republic. There was also an excellent participation of exhibitors, which were 3,423 – 1,263 Germans and 2,160 (63%) from 58 countries – and who presented their products in an exhibition area of ​​605,000 square meters.
Elettrondata has participated as usual at the fair kermesse bringing its new applications developed on mobile devices. The interest aroused was quite a lot and the visits were continuous. The new applications on smartphones and tablets have been studied by a team of engineers for the management and real-time control of means of transport and not only in the concrete sector.
In conclusion, great satisfaction for the feedback obtained and the new horizons that are opening at Elettrondata that are going to reward the efforts of the last few years.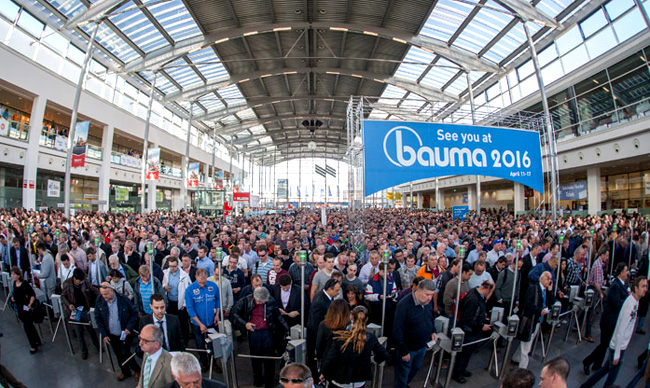 New software ED.TRANSPORT