Microwave probes to measure the amount of water inside the materials
Elettrondata directly produces the probes to detect the water maintained by the aggregates. We develop probes based on microwave technology, e
probes made with the most traditional conductive and capacitive technologies.
The flexibility of our solutions allows the application and installation in storage hoppers, in weighing tanks or on conveyor belts.
Main characteristics
Water detection (percentage) contained in a material;
Easy and intuitive calibration;
Type of dynamic measurement (on static or moving materials);
Compatible with any type of system, new or existing;
Up to 16 probes that can be installed with only one connecting cable
Direct configuration interface from PLC or PC;
UL certified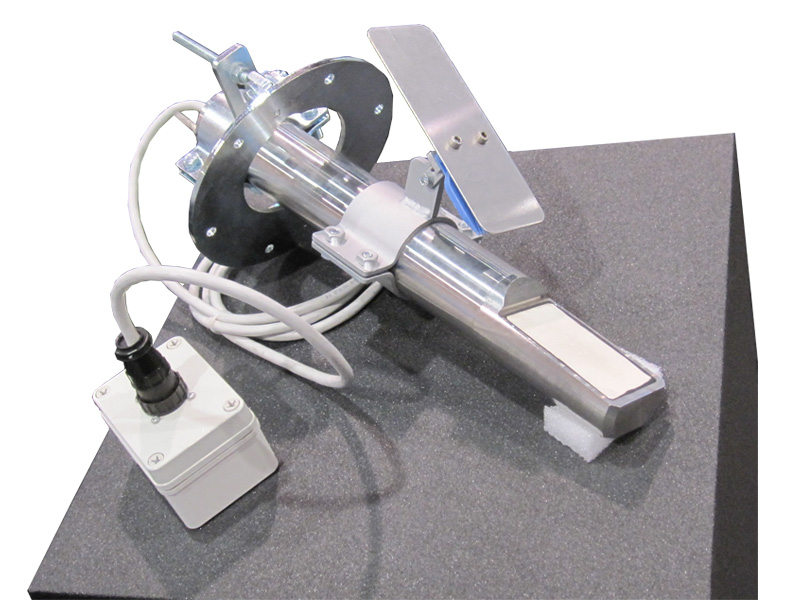 Resistive probes for humidity
Elettrondata also deals with resistive probes. A more traditional technology that is well suited to particular requests or cases. They are probes to be installed in the inert compartment or in a weighing tank. Normally equipped with an adjustable mounting flange that allows to adjust the inclination and the insertion depth.
To guarantee a desired result, special attention is required during the installation and positioning phase. UL certified.